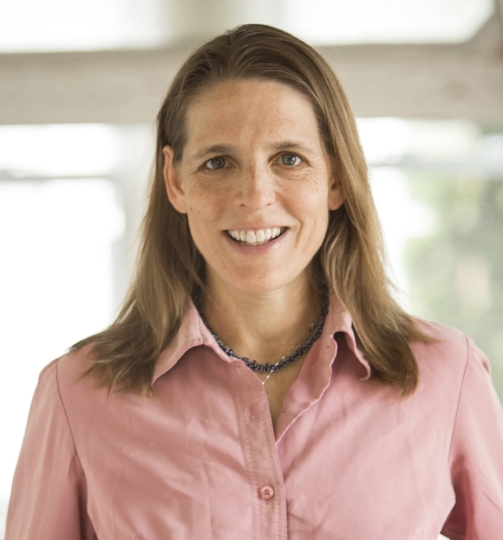 Friedman School of Nutrition Science at Tufts masters, community organizer, veteran organic and fair trade coffee sales director, mother.
Virginia Berman, CEO
When I brought my daughter to her first dentist appointment at age 4, I learned she had 7 cavities. We needed something to help her to brush better, but she was tired and we were too at bedtime and morning. That's why we invented the Two Minute Turtle timer to motivate kids to brush their teeth more thoroughly and independently. Since they began brushing with the Two Minute Turtle Timer, years ago now, our kids have not been cavity-free. Hundreds of parents tell us how their bedtime routine has been transformed by the Two Minute Turtle Timer. Our aim to give visual thinkers from age 2-102 more independence in their daily healthy chores.
Dr. Michael Reinhardt, COO
During the day he puts his mechanical engineering doctorate to use analyzing energy efficiency for the state of Massachusetts. Michael's nature is to find and remove obstacles to a smooth day in the home & garden. Michael conceives, designs, and builds simple and helpful devices that bring relief and joy to users, amidst the hustle and bustle of family life.
Arnold Reinhold, Engineer and Brain
Arnold Reinhold is an independent computer consultant and author. He managed software development at Computervision Corp. and Automatix Inc, which he helped found. Mr. Reinhold is co-author of The Internet for Dummies Quick Reference and E-mail for Dummies. He holds a Masters degree in Business Administration from the Harvard Business School. He has served on the boards of several non-profit organizations and is Treasurer of the Alliance for the Prudent Use of Antibiotics and member of the Board of the Association for Public Transportation and the New England Folk Festival.
Ann Cherin, Strategic Systems Advisor
Ann has brought Equal Exchange from a niche brand to an international leader in the natural foods world through her skill of project management. She graduated from the Friedman School of Nutrition, Agriculture, Food and Environment at Tufts. With a passion to make the world a better place she leads multi-disciplinary teams. For years at Equal Exchange she has taken on complex leadership tasks that needed to get done--developing Equal Exchange's website, and building systems for food safety of imported commodities and developing people. She brings her attention to detail while keeping the big picture in mind with Invent Boston.
Liane Nadeau, Lead Designer
Liane has been designing for as long as she can remember. From the early years of handcrafted birthday cards and Pearl Jam inspired t-shirts for her friends, she knew graphic design was her path. After graduating from College with a degree in Graphic Design, she found her true calling with Equal Exchange. For more than a decade, she has helped build and craft the Equal Exchange brand reflecting the story of small farmers. She has a love for packaging design and a gift of finding wild ideas, making them inviting, and delighting with clarity and beauty.
Rob Everts, Marketing Advisor
Rob has been persuading people to help others with his leadership and organizing his whole life. Mentored by activist Fred Ross and labor leader Cesar Chavez he was a force behind the successful US grape boycotts. He took his schooling at Harvard Kennedy School along with deep experiences organizing Farm workers and brought it to the farmers of Central America and turned Americans into better coffee drinkers. Rob leads Equal Exchange's global teams taking complex problems and providing concrete and achievable solutions. With Invent Boston Rob provides the strategy to help take a new idea and product and build a brand and distribution through the grassroots.
Sue Meehan, Operations Advisor
Sue specializes in helping entrepreneurial, early stage organizations successfully grow. She has more than 20 years of experience building strategically focused, high performing, team-oriented cultures equipped to expand quickly. Across Finance, Human Resources, Information Technology, Operations and Programming, Sue builds scalable infrastructures that enable operational excellence and helps teams reach their full potential in achieving organizational goals. She led the operations of Year Up from a single site, early stage organization to an award-winning national organization in 13 cities, with over 500 employees and budget of over $70 million. She is the COO of ICivics and just a great person.
Daniel Fireside, Capital Advisor
Dan is an expert non-profit and cooperatively owned leader in management and capital raising. Though he is most famous as the mind behind Iron Covers, with an eye for the simple, daily images and infrastructure around us we often ignore.
Our Origins
After 20 years sourcing fair trade, organic, coffee, tea and chocolate from small farmer cooperatives from around the world, I, Virginia, am addressing a problem I saw raising a family, commuting, working and addressing a different problem. I see a lack of time and attention raising our children. This daily work requires focus, energy, time and managing. Invent Boston adds whimsy amidst the daily tasks. Invent Boston uses our experiences of rushed commutes, stretched attention spans to bring simple solutions to the every day tasks at home.
Our Workshop
We invent, test, develop prototypes in our Roslindale workshop. After testing our 2 Minute Timer with parents and kids and iterating 11 times, it evolved into the Two Minute Turtle Timer. It's now in hundreds of homes across the world helping kids and grown-ups make daily healthy tasks like toothbrushing more fun. We hope you enjoy the original whimsical and useful Two Minute Turtle Timer.